Mums are amazing!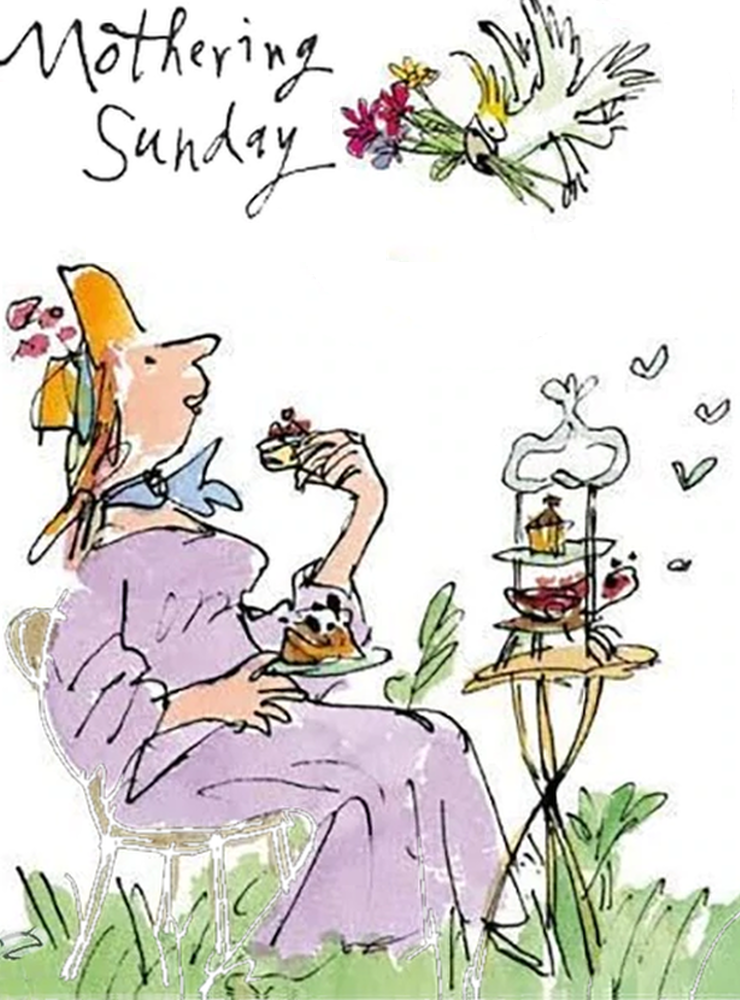 Who else is going to clean up after you, do your washing, cook the best Sunday lunches, be there for every problem and still fuss, worry and love you long after you've left home and forged your way in the big bad world?
Our wonderful mums need love and attention too, and if you needed a reminder Mothering Sunday is just around the corner on 27th March.
The Best Way to Celebrate?
Mother's Day is celebrated in many countries around the world honouring mothers, motherhood, and the role of mothers in society.
The tradition of a day to celebrate mothers can be traced back to the times of the ancient Greeks, who would hold festivities to honour Rhea, the mother of the gods. And, almost without exception (although there are two exceptions I know of – more of this later) mothers are celebrated everywhere with a special day each year.
Undoubtedly, the best way to celebrate Mothering Sunday is to choose some gifts, pick some flowers and make every effort to visit your mother.
We have a selection of gifts in store that will be loved by your Mum; Delicious Hand-made Chocolates, Perfect Gins, Local and World Wines, Luxury Snacks and Treats, Eco-Candles and Delightful Hampers. They all offer great value for money so to if you are close to Wokingham Pop-In, Pick-Up and Go See Your Mum. And if you can't get to Wokingham or you are not going to be able to see your Mum, simply order online now and send a wonderful hamper with your own gift message.
Someone once said "Mother is a Verb. It is something you do. Not who you are". It is message that captures the essence of motherhood.
But what of those exceptions I mentioned earlier? Who could possibly not want to celebrate mothers?
No Thank You or I Love You for Mother's Day
Mother's Day was introduced to North Korea by leader Kim Jong Un after he came to power in 2011. This was as a celebration to his own mother. The people of North Korea thought this was a great idea and soon started attaching ribbons and notes to flower baskets to thank their own mothers or to say I love you. Kim Jong Un decided these gestures should be shown only to the leaders and in 2017 he banned the practice of attaching ribbons and notes to flowers. Mother's Day was banned and removed from the list of public holidays in 2019.
In the UK we celebrate Mothering Sunday, a tradition whereby older children who had moved away to find work would return to their mother church and bring gifts to their mother. Smaller children would collect wild violets to bring some colour and scent to the home. I can only imagine that before the days of importing flowers the time between Christmas and Mothering Sunday must have been a bit lacking in floral colour.
Of course, the English colonists who settled in America decided an annual trip home was not really feasible so they scrapped Mothering Sunday. This meant there was no special day for Mothers in the US until a lady called Ann Jarvis proposed a 'Mother's Friendship Day' to reunite families that had been divided during the Civil War. Mother's Day was first observed in the 1870s and within a few years it had become a massive success. In 1910 Mother's Day was declared an official holiday by the state of West Virginia.
Mother's Day is now one of the biggest days of the year in the US, with Americans taking Mom flowers and cards, splashing out on spa days and treatments, and of course taking Mom out to dinner.
We hope you are able to see your Mum on Mothering Sunday and we hope you have a lovely day. If you are not able to see your Mum our wishes are with you too.
Phil and Julia x